The Coolest Way to
Get Your New A/C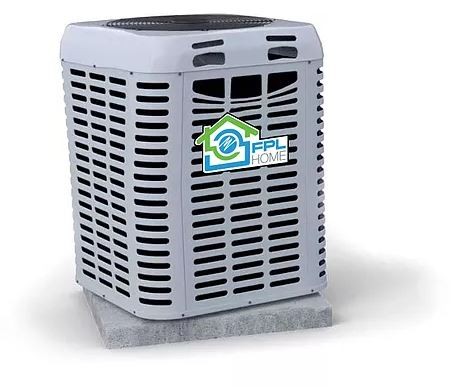 No down payment for new A/C system!
One convenient monthly payment
We'll repair or replace at no cost to you
It's covered if it fails due to normal wear and tear
Brand-new central A/C unit plus smart thermostat
Helps keep you comfortable while reducing energy use and bills
Tune-up per year included in your monthly fee
We take care of maintenance, at no charge
Stress-Free Way
Best Overall Value 

No downpayment
Low monthly payment
No hidden fees or charges
No service call-out fees
Get 6 months on us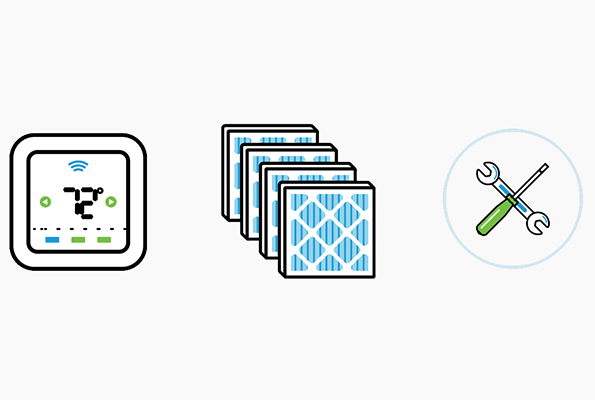 Get a brand new air conditioner, that includes a smart thermostat, four air filters per year, yearly tune-ups and no cost repairs for failures due to normal wear and tear. All of this is included with no down payment and a low monthly fee.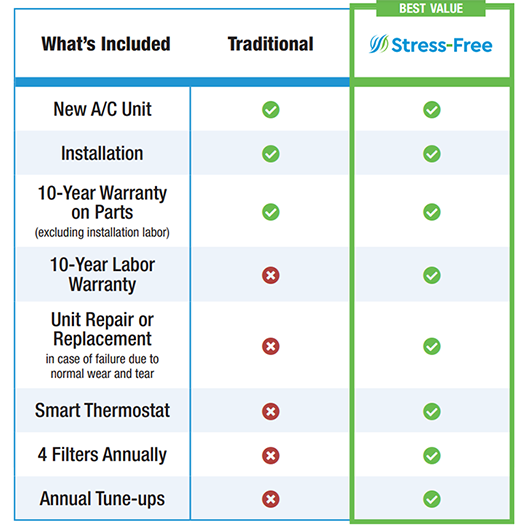 Why Stress-Free A/C?
With a Stress-free A/C offered by FPL Home, you will receive: 
No down payment for new A/C system
We'll repair or replace at no cost to you
Brand-new central A/C unit plus smart thermostat
Tune-up per year included in your monthly fee
Stress-Free A/C introduces a program that makes upgrading your A/C easy and affordable! With the help that I will be receiving from the program, such as maintenance and servicing, I expect the life of my new unit to last even longer than my previous unit.
Danny, Brenda and the entire crew worked way beyond our expectations to help us when our 15 yr. old air system decided to give up.  They were able to provide us with a new system in 90 degree +  weather quickly, professionally, and most important without any of the usual nonsense which made this situation STRESS FREE.
I already recommended it to my neighbor!
Great program and installation looks and feels great.
Very nice, explained everything, very informative, felt I could trust their work. So happy with the service!
Great relationship with the contractor from beginning to end. Had a problem with humidity and a technician arrived within 2 days to fix the issues.
The whole process was pretty seamless! And completing the paperwork electronically was a breeze!
The sale man did his job, follow-up to ensure your satisfied. Return calls to assist you are comfortable with your contractor who's installing the system.
The payment plan is excellent.